Welcome to Haast Beach Motels, located in the heart of the UNESCO World Heritage Area on the West Coast of New Zealand.
Our motels provide self-contained accommodation for couples, families, and groups.
Whether you are fishing, hiking, or experiencing adventure activities in the Haast area, Haast Beach Motel is an ideal place to base yourself.
Winter closure dates
We will be closing over the 2021 winter season and so will not be taking any bookings between 15 May and late August 2021. Our only exception will be the NZ July school holidays – bookings are open between July 9th to 25th.
We look forward to welcoming our valued guests back from September 2021 onwards and thank you for your understanding.
Haast Beach Motel Facilities
The motel has an on-site grocery store where you can buy supplies for cooking your own meals in your room (and grab a fantastic See Crow Fly coffee).
There is also a gas station adjacent to the motel for your to refuel before continuing your travels.
Each room has Freeview television, but with Haast Beach just a minutes walk away, you won't be spending too much time watching TV!
Each room has its own dedicated ensuite bathroom and kitchenette cooking facilities.

Lovely spot for a stop over Highly recommended as a place to stay just out of Haast. Very friendly reception staff. Comfy & nicely furnished room with good kitchen facilities. Very quiet at night with the sound of the waves from the beach over the road.

We'll definitely be back We found this place by fluke really, as it didn't come up in the search. It was absolutely exquisite. The bed was delicious, the room and facilities were beautiful. It was really quite even though it was beside the main road out to Jackson Bay. The beach is just over the road, and you can hear the sea at night which is so lovely. The shop next door is well-stocked so you can cook yourself a meal in the room easily. The shower was lovely, and bed the best. Thank you for making this place so welcoming.

Well equiped, great condition motel for good price Room was warm and clean with nice furnishings. Bed was super comfortable and kitchen really well equipped for self-catering. Reception staff were welcoming and friendly. Even though you are on the main road there is little to no traffic between 9pm and 8am so slept really well. The beach is 2mins walk away via the sand dunes. There is a wee shop and petrol next door. We will be coming back.

Nice place in a remote area Great value, modern, clean and comfortable. In a very remote area, adjacent to a gas station and a small grocery store, but no dining options nearby. A huge beautiful beach is just across the street. I stayed one night while traveling on to the Glaciers region, and it was worth it.

Pleasant Surprise The motel is located 4 km from Haast and 200m from a huge beach which you will have practically to your self. From the outside it look pretty ordinary but our King studio apt. was quite large and well furnished. It appeared to us that it had been recently renovated. The unit contained 2 sofas, a dinnette set for 4 and a counter area for 2. The bed was a king size and very comfortable. The bathroom was a bit bigger than average and had a table and a mobile shelving unit in it. The shower was excellent with lots of water pressure and hot water. The kitchen was well equipped to with all we needed to prepare dinner. The only thing missing was a BBQ. but this was offset by the fact that the was no cost to do a wash. You have to hang your clothes to dry them but still free washing was nice.
About your host
Nicola is a born and bred West Coaster and grew up in Haast. After enjoying a 20-plus year career as a nurse and midwife she has returned home.
The motels and store have been in the Johnston family for the past 50 years since they arrived in Haast in January 1967.
When Nicola's parents (and 5 children) moved to Haast to run the original business there was only a service station, shop and a guest house with a dining room, it was a truly remote frontier town. The settlement at Haast Beach was the only "town" in those days, before part of the town was moved to the current location of the little village on SH 6 in the 1970's.
Back then the local economy consisted mainly of farming, wild venison recovery and processing, commercial fishing, timber milling, and of course white baiting.
Isolated by a rugged mountain range, wild weather and erratic road access, this narrow stretch of the West Coast really was the 'middle of nowhere'.
The final challenging section of road linking Haast with the rest of the West Coast was completed in 1967. The road from Wanaka to Haast via the Haast Pass was established in 1966.
The area has undergone significant changes over the years and while Haast is still well known for beef cattle and famous for its whitebait, there is now a greater focus on wilderness conservation and tourism.
Location
Haast, New Zealand
Located at Haast Beach 4km from Haast Junction in a rural setting.
Right next door is Haast Beach General Store (stocked with a great range of groceries and wines/beers) and one of Haast's two petrol stations. The beautiful haast Beach is 150m walk away.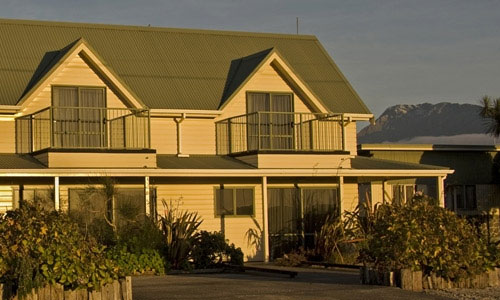 Accommodation
Haast Motels
We have a range of single and double-storey motel units all with self-contained kitchenettes.
Some motels have wheelchair access. Motels sleep 2 to 6 people.
Children under 1 year of age stay for free (free cot available).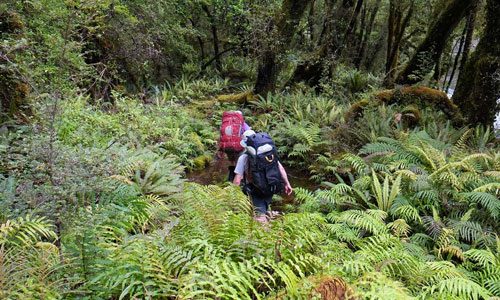 Local Activities
Things to Do
We suggest that you visit our local Visitors' Centre at Haast Junction to gather information about your stay in Haast and your onward trip.
There are some truly beautiful walks both locally and off the Haast-Jackson Bay Highway (SH6).
Follow us on Instagram