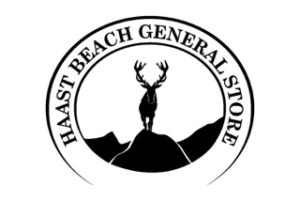 Welcome to the Haast Beach General Store
Located right next to Haast Beach Motel our little country general store stocks a pretty decent selection of:
Wines and beers.
Fresh vegetables and fruit.
Meat and all sorts of grocery items
We also make pretty sharp coffees, milkshakes and can sort you out with a yummy ice cream in a cone to enjoy while you stroll down the beach!
Check out our memorial photo wall of legendary hunters and pilots from years gone by when Haast was a rugged, untamed frontier town while you stock up and we will do our best to answer your questions,  (yip, even the really silly ones… about the penguins….and the rain…).
We are usually open 9am-6pm,  7 days a week with reduced hours over winter.